Blog Page
Aspect Sports sponsors Tennis Circus with prize donations

Tennis Ball Dryer
has been officially granted a Patent for its innovitive drying technology.
GB.2452725
Tennis Ball Dryer
Awarded
'Best Tennis Gadget of the Year'
by ACE Tenns Magazine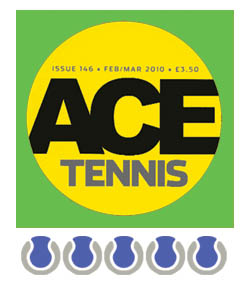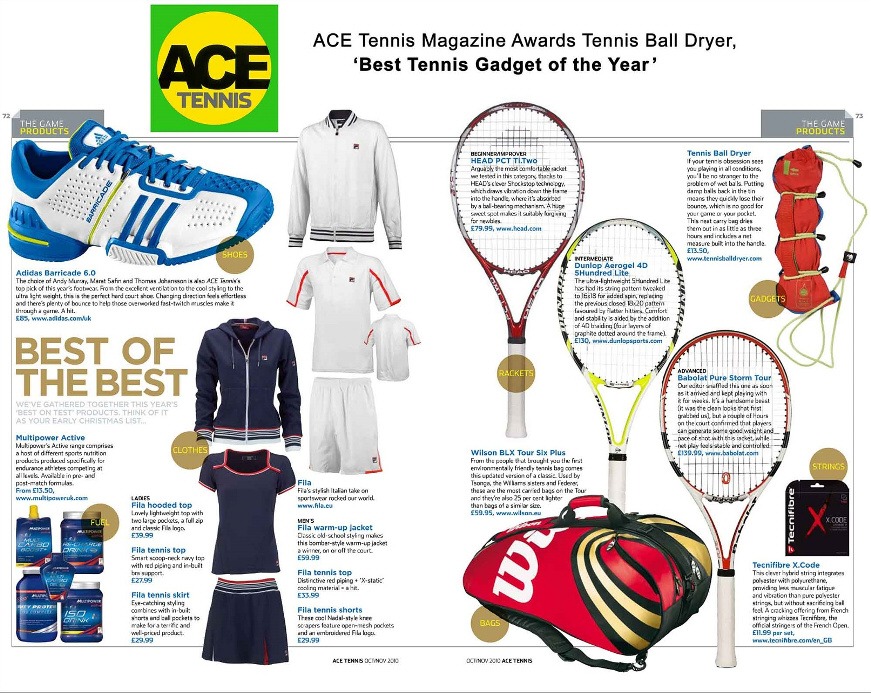 Aspect Sports donated Tennis Ball Dryers
for charity, at the Cystic Fibrosis charity
tennis exhibition, organised and hosted by
Grayshott Spa in Surrey.

Danny Sapsford, head coach at Grayshott Spa, hosted the charity event with Jerermy Bates, Lee Childs and James Auckland in aid of the Cystic Fibrosis Trust at Grayshott Spa.
Read more…
Aspect Sports sponsors the
with prize donations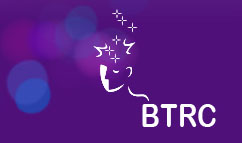 Congratulations to Goran Ivanisevic.
Winner of the
Aegon Masters Championships.
Jason Saunders, MD of Aspect Sports & inventor of the Tennis Ball Dryer, was lucky enough to meet Goran Ivanisevic on Finals Day after his superb victory against Tod Martin.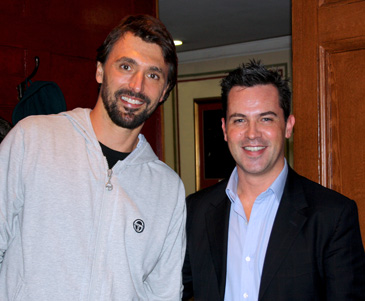 Tennis Ball Dryer
will be on sale at the
AEGON Masters Tennis Tournament,
Albert Hall, London, UK
Tues 30th November
– Sunday 5th December 2010
This years players include:
Tim Henman, Greg Rusedski, Pat Rafter, Goran Ivanisevic, Pat Cash, Mark Philippoussis, Yevgeny Kafelnikov, Cedric Pioline, Thomas Enqvist, Jeremy Bates, Tod Martin, Younes El Aynaoui
US Tennis Magazine; Tennis View
features Tennsi Ball Dryer
in the Tennis Gear Guide.

Tennis Head Magazine
award Tennis Ball Dryer a place in their
'Fab Five' Gear Guide for Tennis Players.

June 2010 edition
Aspect Sports were exhibitors at the London Tennis Show at the Excel exhibition centre, London in May 2010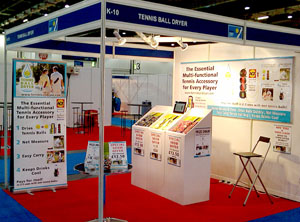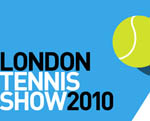 Aspect Sports appear on the BBC News, South Today
on the 6.30 evening news broadcast